Identity, Politics and Mythology - An Evening of Poetry with Moniza Alvi, Arundhathi Subramaniam and Amali Rodrigo
GemArts Masala Festival - A weeklong festival celebrating a mix and blend of the finest South Asian Arts and Culture

Celebrating contemporary South Asian poetry at Masala Festival, Dr John Challis, Trashed Organ, curates an evening of readings by three award-winning poets: Moniza Alvi, Arundhathi Subramaniam and Amali Rodrigo, in association with NCLA. The reading will be followed by a discussion led by Dr James Procter, Reader in Modern English & Postcolonial Literature at Newcastle University, and a co-editor of 'Out of Bounds: British Black & Asian Poets'.

Moniza Alvi was born in Pakistan and grew up in Hertfordshire. Her collections include The Country at My Shoulder (1993), shortlisted for the T.S. Eliot and the Whitbread poetry prizes and selected for the Poetry Society's 'New Generation Poets' promotion, and Europa (2008). Her latest collection, also T.S. Eliot prize shortlisted, is At the Time of Partition (Bloodaxe Books, 2013), a book-length poem set at the time of the partition of India and Pakistan in 1947. She is currently working on a new collection, provisionally called Intermediaries. Moniza received a Cholmondeley Award in 2002. She now lives in Norfolk where she tutors for the Poetry School.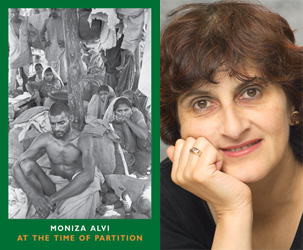 Described as 'one of the finest poets writing in India today' (The Hindu, 2010), Arundhathi Subramaniam's most recent book of poems, When God is a Traveller (Bloodaxe Books, 2014) was the Season Choice of the Poetry Book Society, and shortlisted for the T.S. Eliot Prize. It is a book that explores various ambivalences - around human intimacy with its bottlenecks and surprises, life in a Third World megapolis, myth, the politics of culture and gender, and the persistent trope of the existential journey. It won the Il Ceppo Award in Italy, and the inaugural Khushwant Singh Poetry Prize at the Jaipur Literary Festival in India. Her earlier book of poems, Where I Live: New and Selected Poems was also published by Bloodaxe Books in 2009.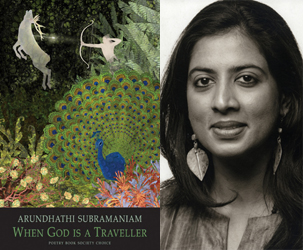 Amali Rodrigo was born and grew up in Sri Lanka. She has lived in Mozambique, Kenya and India, and is now based in London. Her work has won prizes in international poetry competitions and has appeared in journals such as the Poetry Review, MPT and PN Review. She recently completed new translations based on the graffiti song-poems inscribed at Sigiriya, Sri Lanka, A UNESCO World Heritage Site. Sigiriya is a medieval pleasure palace and rock fortress built by a patricidal king in 5th Century CE. The song-poems are some of the earliest examples of 'actual' Ekphrasis in the world. Her first collection Lotus Gatherers, was published by Bloodaxe in 2016.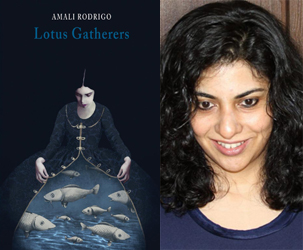 Workshop: Poetry and Identity with Arundhathi Subramaniam

Thursday 14th July, 1-3pm
Newcastle University, Percy Building, PERB 1.05 £5 Tickets avaliable here.

A freewheeling workshop that will address the process of making poetry, as magic and manual labour, and explore in the process the question of Identity – the often fraught business of cultural politics, as well as the perennially challenging journey of growing into oneself.

Presented as part of Masala Festival.
Presented with Trashed Organ, in association with NCLA.
Date
Thursday 14th July 2016
Time
7:00pm
Cost
Reading £6/ Workshop £5 / Combined ticket £8/ Concessions available
Venue
Culture Lab
Address
Newcastle University, Kings Road, Newcastle upon Tyne NE1 7RU

Booking Details :



GemArts is an Arts Award Centre and can support schools in Artsmark.
GemArts needs your support to help us deliver high quality arts projects to people of all ages and backgrounds.
Donate now