Support Us
GemArts is part of Gateshead Visible Ethnic Minorities Support Group (GVEMSG), supporting BME, asylum seeker and refugee communities for over 25 years. We provide opportunities for everyone to engage with high quality diverse arts, whether as producer, participant or audience member. Your donations allow our expertise and experience to flourish, meaning GemArts can create award winning particpant led projects and present an exceptional performance programme, which celebrates diversity and truly offers something for everyone.



Images: GemArts Mini Movers session by Anna Miller

By supporting our work you help us make a positive difference to the lives of individuals and communities who need it most. The more money we raise, the more opportunities we can offer, and the more lives we will improve across the region. Gifts of all sizes make a big difference, so please give what you can.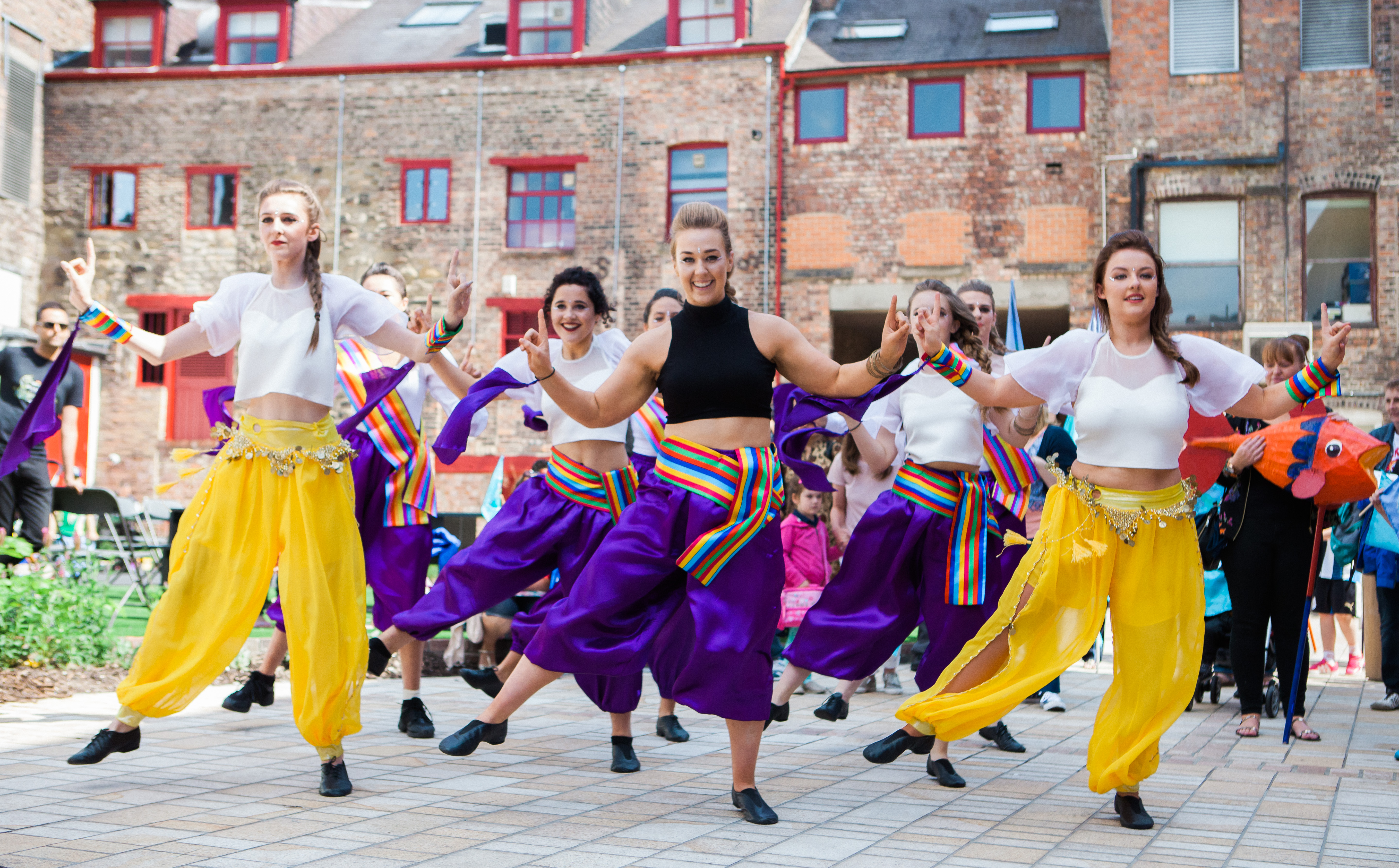 Images: GemArts Masala Festival 2016 Mini Mela dancers by Anna Miller

As a charity we are reliant on raising funds from a variety of sources, to ensure 1000s of people experience the benefits of the arts. Through generous donations GemArts can offer equal access to the arts, bringing life enhancing opportunities to individuals and communities.

​There are a number of ways you can make a gift to our charity, including:
BY CHEQUE Make payable to GemArts, post to GemArts, Gateshead Central Library, Prince Consort Road, Gateshead NE8 4LN please include your name and contact details on the back.
OTHER OPTIONS If you would prefer to make a donation by bank transfer please contact vikas@gemarts.org for GemArts bank account details.

Got your own exciting fundraising ideas? You can speak to a member of GemArts team by calling 0191 440 4124.
GemArts is registered with Easy Fundraising which enables online shoppers to donate to their favourite good causes, at no extra cost to the shopper, the donation comes direct from the retailer. Visit our Easy Fundraising page for more information on the site and how you can raise donations for GemArts through your own shopping.
GemArts is part of Gateshead Visible Ethnic Minorities Support Group, registered charity number 1008100.
GemArts is an Arts Award Centre and can support schools in Artsmark.

GemArts needs your support to help us deliver high quality arts projects to people of all ages and backgrounds.
Donate now