Riverside Ragas: (Double Bill) ROUTES & AN INNER VOICE
Image: Ayesha Begum

Riverside Ragas: Double Bill ROUTES & AN INNER VOICE
19th May 2017
Time: 7pm Talk 7:45pm Performance
Venue: Norther Rock Foundation Hall, Sage Gateshead
Tickets: £13.10 / Family ticket avaliable
Box office: www.sagegateshead.com or 0191 443 4661

Routes by Giuliano Modarelli

The versatile guitarist, Giuliano Modarelli uses the notion of the drone to incorporate sounds of dub and spiritual jazz to Indian Classical music, creating a new timbre to the music. Playing classical music on a non-traditional instrument has shaped his ideas on the sounds that can influence a style of music. Keeping the melodic material intact, Giuliano focuses on sounds, production and grooves to give new life to his music.

Routes is commissioned by zerOclassikal and GemArts.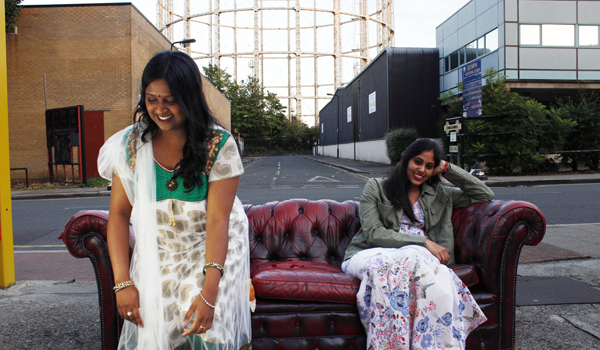 Image: Rachel Bell

An Inner Voice by Yarlinie Thanabalasingham and Kobini Ananth

Two young, talented and upcoming artists come together to create an innovative piece experimenting with a notion rarely used within Carnatic music – turning their attention to composition, An Inner Voice presents the various characteristics of harmonies and how they can be adapted to fit within the Raga structure. This new and innovative piece is unique and radical in its approach.

An Inner Voice is commissioned by zerOclassikal.

Presented with Sage Gateshead.
Date
Friday 19th May 2017
Time
7pm Talk / 7:45pm Performance
Cost
£13.10 / £32.70 (Family)
Venue
Northern Rock Foundation Hall
Address
Sage Gateshead, St Marys Sq, Gateshead Quays, NE8 2JR

Booking Details :




Sage Gateshead www.sagegateshead.com or 0191 443 4661
GemArts is an Arts Award Centre and can support schools in Artsmark.
GemArts needs your support to help us deliver high quality arts projects to people of all ages and backgrounds.
Donate now