Gandharva Choir
Did you attend GemArts Masala Festvial 2017? If so, please complete our short survey to help us evaluate the festival and ensure we continue to develop and improve the programme year on year. You can also be in with a chance to win two tickets to a future GemArts event, just remember to include your address to enter. Take the survey here www.surveymonkey.co.uk .

Creative, innovative and experimental, the 31 member Gandharva Choir has presented hundreds of striking performances of Indian choral music in India and abroad over the last four decades. Founded in 1972 under the leadership of Pt Vinaya Chandra Maudgalya, the Gandharva Choir is presently conducted by Pt Madhup Mudgal.

The Gandharva Choir has successfully experimented with classical and folk styles of music. It not only specializes in difficult classical forms such as Dhrupad, Dhamar, Varnam, Kriti and Tarana, but is equally adept at patriotic, devotional and folk forms. Its extensive repertoire includes hymns from the ancient Vedas, compositions in the Hindustani as well as Carnatic styles of music, Rabindra Sangeet and modern experimental works involving the use of harmony.

In 1972, the Gandharva Choir represented India at the Third International Choral Festival held in the United States under the auspices of the Lincoln Center for Performing Arts in New York City. As part of the festival, the Choir gave performances at the Kennedy Center, Lincoln Center and at several American Universities. The Choir also participated in the International Choral Festivals held in Philippines in 1981, and Hungary & Poland in 1984.

The Gandharva Choir performs regularly at various prestigious Government functions, as well as for the Doordarshan (the National TV channel of India), and the All India Radio. It has been featured in various festivals all over the country.


Presented with Sage Gateshead.
Supported by SAMA Arts Network, Indian Council for Cultural Relations, The Nehru Centre & The Arts Council England.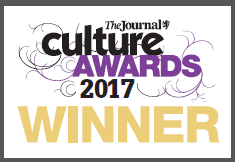 GemArts Masala Festival 2016 was named winner of the Arts Council Award at the Journal Culture Awards 2017.
| | |
| --- | --- |
| Date | Tuesday 18th July 2017 |
| Time | 6:30 pm |
| Duration | 1 hour |
| Cost | FREE EVENT |
| Venue | Sage Gateshead |
| Address | Sage Gateshead, St Marys Sq, Gateshead Quays, NE8 2JR |
GemArts is an Arts Award Centre and can support schools in Artsmark.
GemArts needs your support to help us deliver high quality arts projects to people of all ages and backgrounds.
Donate now