GemArts Masala Festival AT DABBAWAL (JESMOND AND HIGH BRIDGE)
GEMARTS MASALA FESTIVAL:
Dabbawal (Jesmond and High Bridge)

Date: from 14th July to 22nd July
Info: for Dabbawal restaurants opening times and bookings visit dabbawal.com
Venue: Dabbawal Jesmond and Dabbawal High Bridge

Take your senses on a very special journey as Masala Festival returns to Dabbawal.
Masala Festival is thrilled to be back at Dabbawal! Over nine days, sample the one of a kind festival menu, created by Dabbawal's brilliant chefs. Take your taste buds on an incredible culinary journey, soak up your surroundings and enjoy the amazing artwork created by GemArts artist Kate Hunter Parker.

Dabbawal will also be on hand at GemArts Masala Festival Mini Mela on the 22nd July, serving up authentic Indian street food for our hungry visitors.Download your copy of Dabbawal's delicious Masala Festival menu here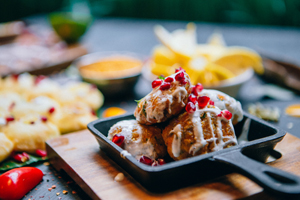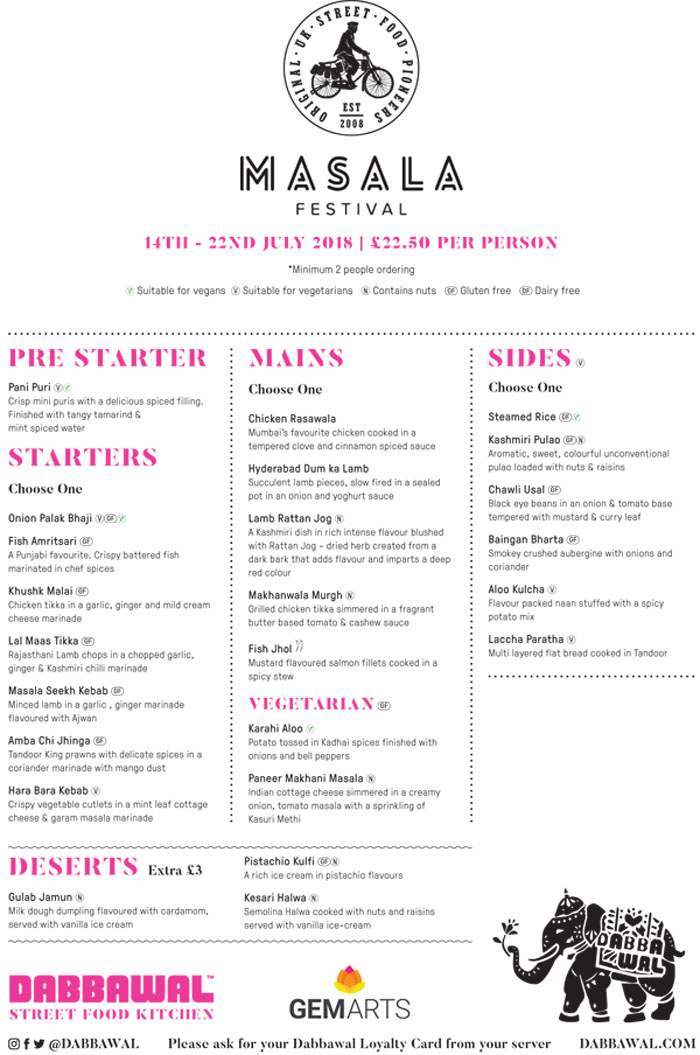 Pesented by GemArts with Dabbawal Jesmond and High Bridge.
Date
Saturday 14th July 2018
Time
Restaurants opening times
Duration
14th July to 22nd July
Venue
Dabbawal
Address
69-75 High Bridge, Newcastle upon Tyne NE1 6BX; 1 Brentwood Mews, Jesmond, Newcastle upon Tyne NE2 3DG

Booking Details :




For restaurants opening times and to book a table visit dabbawal.com
GemArts is an Arts Award Centre and can support schools in Artsmark.
GemArts needs your support to help us deliver high quality arts projects to people of all ages and backgrounds.
Donate now