GemArts Masala Festival: Narivad (Feminism in Sanskrit): Talk with artists Sofia Barton and Lady Kitt

MASALA FESTIVAL

Narivad (Feminism in Sanskrit): Talk with artists Sofia Barton and Lady Kitt

Date: Monday 19th July 2021
Time: 7.30pm
Tickets: FREE Event
Link: https://youtu.be/P0CdS308Yz0



Come join this fascinating discussion of strong individuals who shaped the rights of women with artists Sofia Barton and Lady Kitt.

Narivad (Feminism in Sanskrit) is an exploration of the Indian suffragettes who helped shape feminism on a global scale. With the use of matchbox designs inspired by those in her grandfather's collection, Sofia Barton creates a homage of images to these influential figures.

100 years ago, British women won the right to vote, after decades of resistance. The Representation of the People Act 1918 granted women older than 30 and with property the right to cast the ballot. But as Emmeline Pankhurst and Millicent Fawcett were lionised as leaders, the contribution of working-class women and women of colour was barely acknowledged. South Asian women, for instance, played a seminal role.

Lady Kitt and Sofia will be discussing influential figures; Lolita Roy, Amrita Sher-Gil, Sarah Parker Remond, and Sofia Dulip Singh, to name a few.

Commissioned by GemArts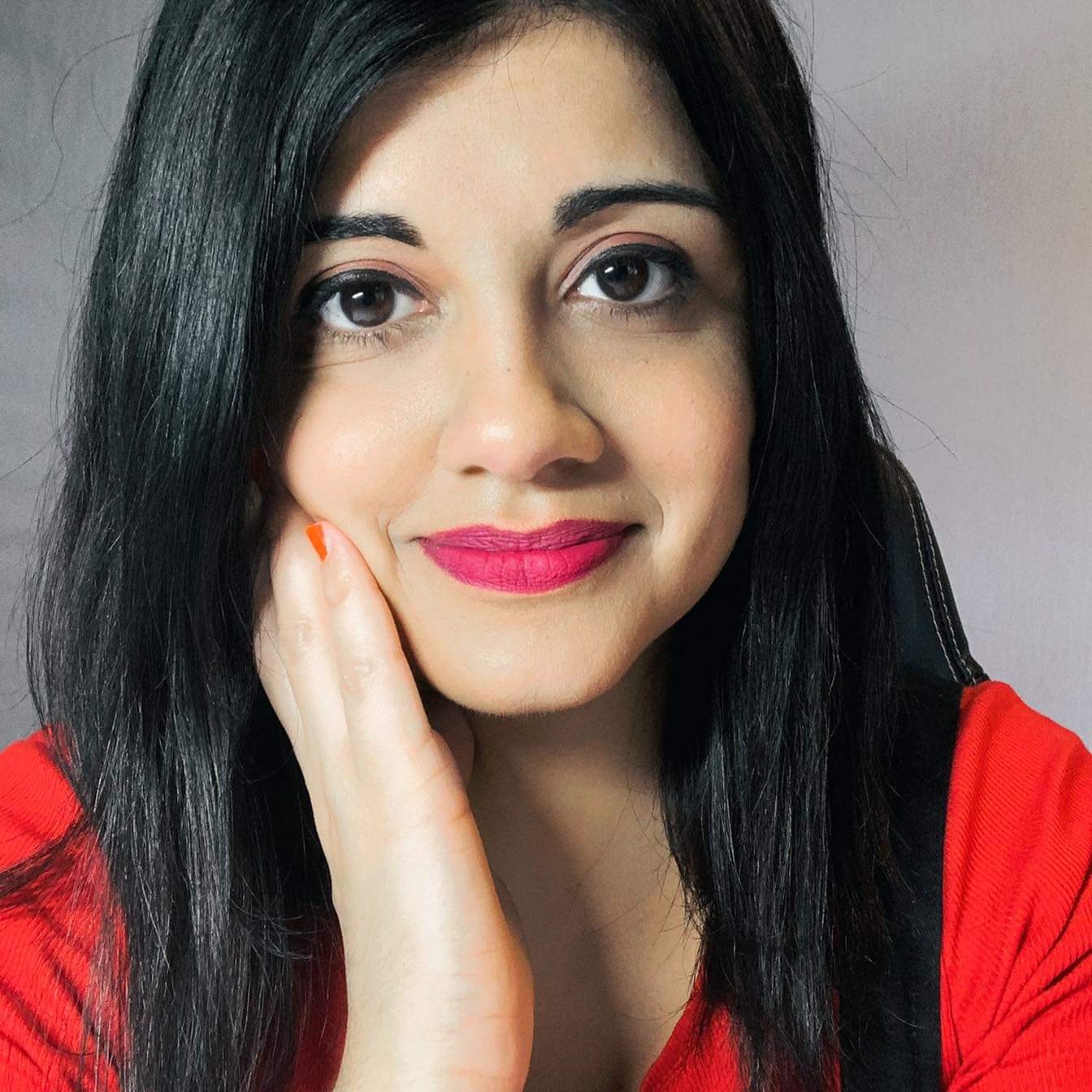 Sofia Barton is a multidisciplinary artist exploring the ideas of heritage and culture. Inspired by ever changing nature and environment.

Graduating from Edinburgh Napier University in Photography and Film BA Hons (2012) she studied effects of migration and documentary photography. She has worked for BBC Scotland and NCJ media.

In 2016 she began focusing on fine art and was supported by the Princes Trust. Leading to designing and painting sculptures for Wild in Art. This included an Elmer sculpture for The Great North Elmer Parade in 2019 (Brightside) and the two imps for the Lincoln Imp Trail in 2021 (Yellow Belly and Celestial).

Sofia has been on BBC Newcastle discussing the difficulties of women and ethnic minorities in the arts. She has worked with For the Love of the North, The Baltic, GemArts, East Durham Creates & Durham University.

Her artwork is currently on display in Pigment and Toil gallery in Sunderland and North East Art Collective Gallery in Newcastle. Exhibitions include her painting 'Dr Death' as part of the open submission at Baltic Centre of Contemporary Art (2021). Sofia is currently an AiR at Durham University's Bishop Cosin's Library. (2020-2021)

Member of Spilt Milk Gallery in Edinburgh and The Association of Illustrators.

Pronouns: She / Her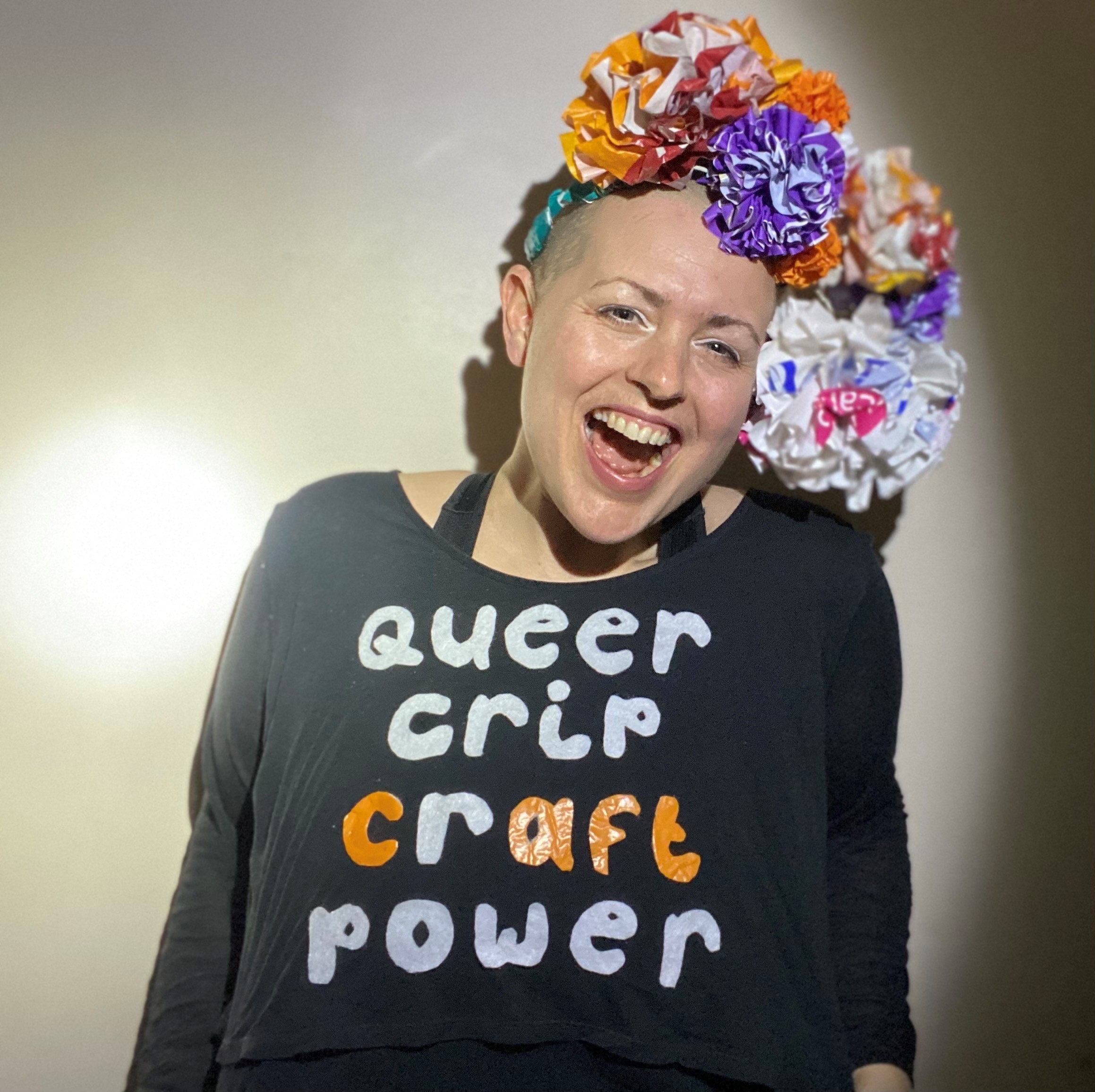 Lady Kitt is a socially engaged maker, researcher, drag king based in Newcastle-upon-Tyne. Driven by an insatiable curiosity to explore and (gently) insight the social functions of stuff that gets called art.
wide definition of what creativity/art can mean.

Kitt describes their work as "Mess Making as Social Glue, driven by an insatiable curiosity to explore, share and (gently) insight the social functions of stuff that gets called art".

Kitt uses crafting, performance and research to create objects, interactions and events.
​
Some of the things that have happened as part of their work are: super-sized origami boat races, policy changes & the creation of an international feminist art magazine for and by children.

Kitt is co-lead for Social Art Network (SAN) North East, trustee for Crafts Council UK, member of disabled artist-led consortium Disconsortia & a member of global art activism movement Nasty Women (NW), co-convening the NW International Art Prize in 2018.

Kitt's work has been selected for inclusion in The Institute for Art and Innovation (Germany), "Social Art Award 2019 Book". Their work has recently shown work at Atlanta Contemporary (USA) and Saatchi Gallery London (UK). Kitt is currently Maker in Residence at Durham University 2020-21 (UK) and one of nine "Constellations" artist with UP Projects and Flat Time House (London, UK).

Pronouns: They / Them
| | |
| --- | --- |
| Date | Monday 19th July 2021 |
| Time | 7.30pm |
| Cost | Free online event |
GemArts is an Arts Award Centre and can support schools in Artsmark.
GemArts needs your support to help us deliver high quality arts projects to people of all ages and backgrounds.
Donate now