Gateshead Community Champions
Monday 15th November, 11am-12:30pm
Free Online Training
To book a place: eventbrite.co.uk
For more info: email jola@gemarts.org or call 0191 440 4124
About this event
Are you looking to:
- Learn new skills to support your family, friends and community.
- Have fun and allow yourself to relax, through creative art sessions.
- Get up to date information, speak to professionals and bust myths.
- Help Public Health to make good decisions for the people of Gateshead.
- Recieve a certificate upon completion of the workshop from Public Health.
Then becoming a Gateshead Community Champion would be an amazing opportunity.
What Covid Community Champions do:
- invited to regular briefings from public health professionals to hear the latest news, updates and medical evidence around Covid-19.
- Ask questions on behalf of your family, friends, colleagues and communities and feedback the answers to help keep them informed and safe.
- Help Gateshead Council and Public Health to share accurate information and solutions to keep the local people of Gateshead safe.
- Help Gateshead Council and Public Health understand the issues and worries that local people face regarding Covid-19 and help us work together to look for solutions. Especially people from Black, Asian and Minority Ethnic communities.
During the workshop, we get an opportunity to network, learn about up to date information, ask questions and discuss with others in the workshop.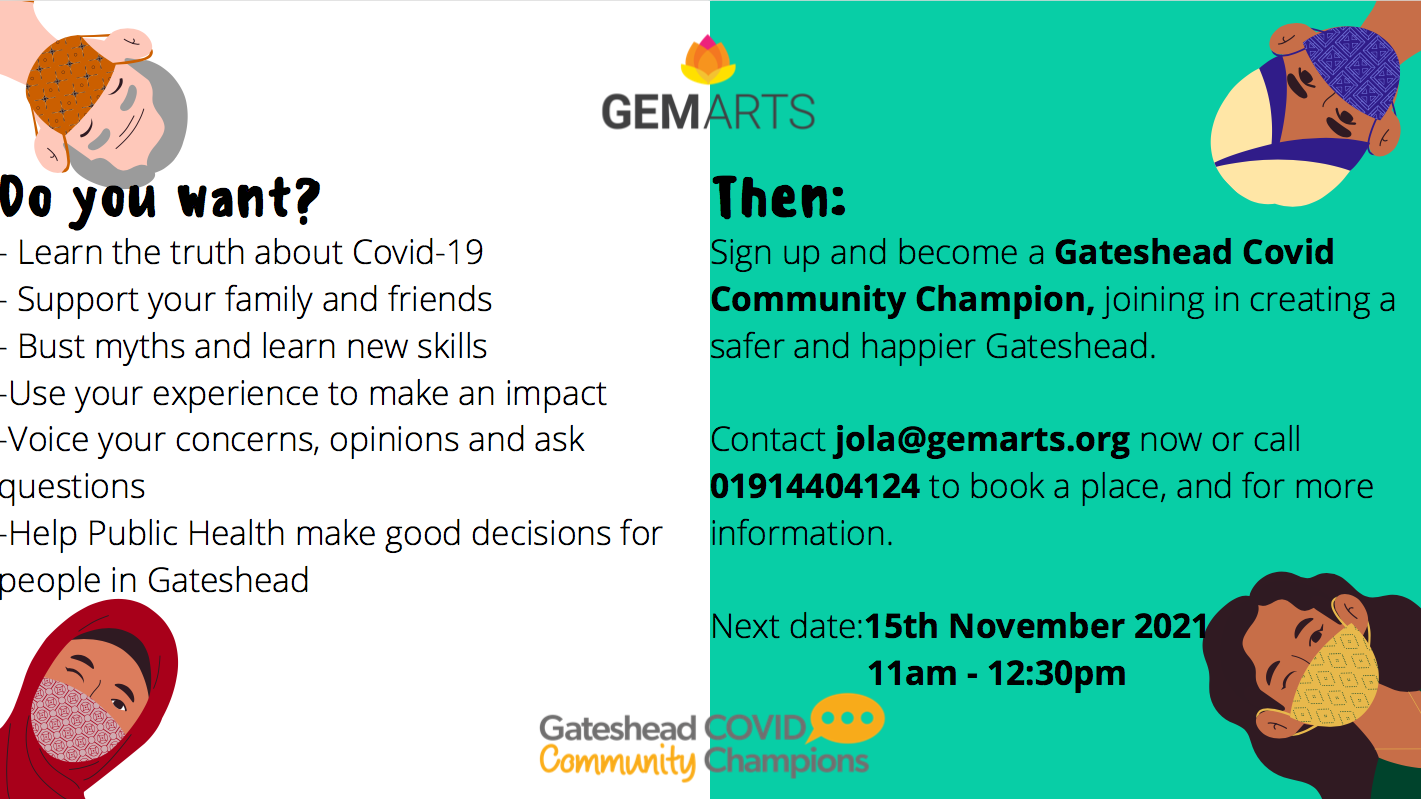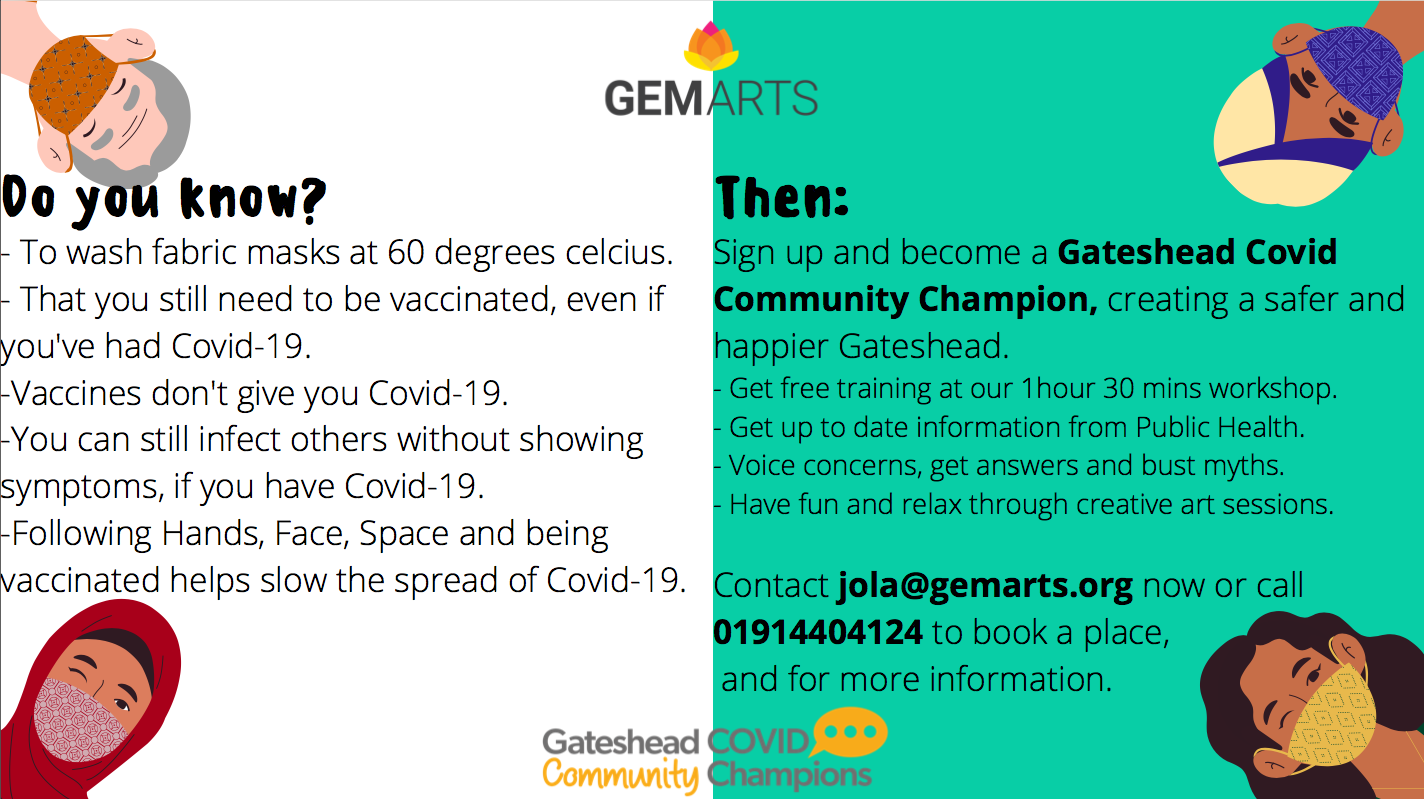 Date
Monday 15th November 2021
Time
11am-12:30pm
Cost
Free online event

Booking Details :




To book a place: eventbrite.co.uk
For more info: email jola@gemarts.org or call 0191 440 4124
GemArts is an Arts Award Centre and can support schools in Artsmark.
GemArts needs your support to help us deliver high quality arts projects to people of all ages and backgrounds.
Donate now