Catalyst Evolve
GemArts is delighted to announce a successful consortium application to Arts Council England's (ACE) Catalyst: Evolve fund for £140,000* over three years. The consortium is made up of GemArts, Equal Arts and The Lawnmowers. This funding will help develop successful and sustainable fundraising, investing in each organisation's capacity and allowing the three to incentivise giving by matching new money raised over a period of three years. 140 projects in England will collectively receive a total of £17.5 million as part of ACE's strategic funding programme.

Commenting on Catalyst Evolve Matt Hancock, Minister of State for Digital and Culture said: "British art and culture is among the best in the world. We want to see it thrive. That means continued public funding, which is a critical underpinning. And it means increased philanthropic and private investment has a vital role to play in their continued success. Catalyst Evolve uses public investment to attract more private funding, meaning we all get more bang for our taxpayer buck.
"I am delighted that Catalyst Evolve will help these fantastic projects to develop resilient, sustainable fundraising models."

In 2012 GemArts, The Lawnmowers and Equal Arts identified shared development needs, setting up a consortium, within which they explored new income streams, worked with experts and consultants, bringing new skills and ultimately introduced new sources of funding at each charity. Since funding for the consortium ended in 2015 each member has continued developing this activity separately, and met on occasion to discuss fundraising, beneficiaries and knowledge sharing. These organisations will continue to work jointly over the next three years, and share learning for the benefit of all three charities.

All three registered arts charities;
Are based in Gateshead but deliver across the wider NE sub regions.

Specialise in delivering high quality arts projects with socially excluded and marginalised individuals and communities.

Place diversity, equality of access and opportunity at the heart of their work.

Support and develop artists / art forms within the diversity sector.
Over the next three years GemArts, Equal Arts and The Lawnmowers will each develop their own fundraising, investing in online/digital giving, corporate and sponsorship support, event and community fundraising as well as individual fundraising and increasing commercial skills. This award enables the consortium to unlock match funding with Arts Council England offering £1 for each £1 raised through Catalyst Evolve, essentially doubling the money the three organisations raise from donors.

Vikas Kumar,
Director of
GemArts,
said: "This funding through the Catalyst: Evolve programme will make a big difference to GemArts, as we further develop capacity and continue to maintain and diversify funding streams, ensuring the future of the organisation. Investing in fundraising means both resilient and sustainable long term growth of our work with children, older people, and everyone in between. Money raised will allows us to continue to deliver an ambitious and inspiring artistic programme across all strands of our work, ensuring that talent and artistic excellence is diverse, thriving and celebrated. We are thankful to Arts Council England for their support, and delighted to be able to continue leading a consortium made up leading arts charities who champion diversity, equality and opportunity."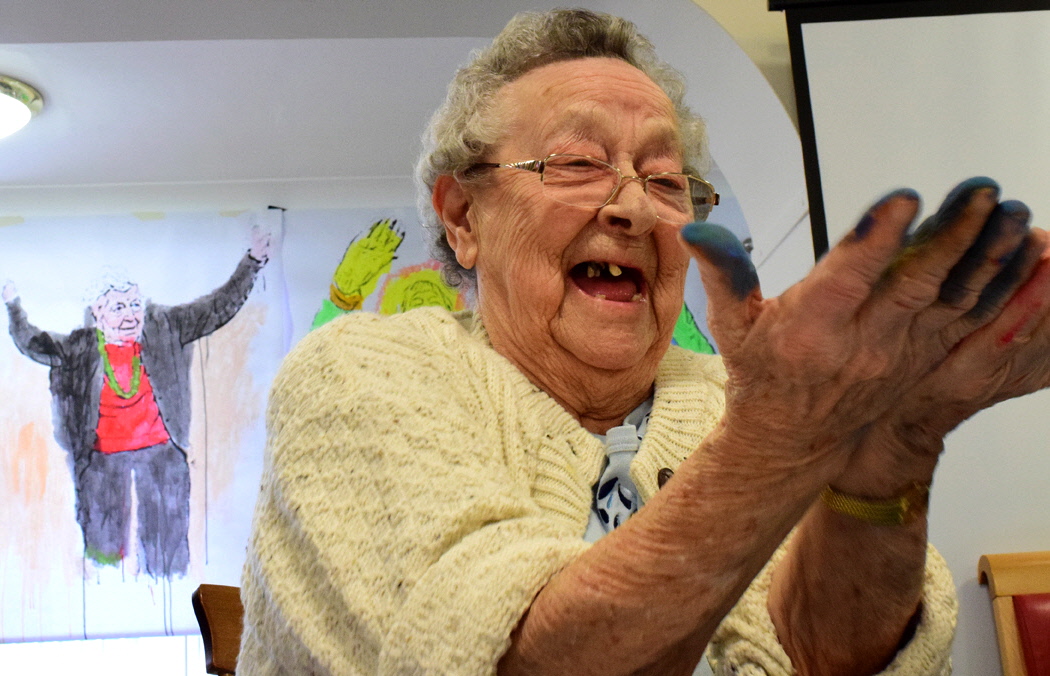 Douglas Hunter, Co-director of Equal Arts, said: "Being successful in this bid gives us the fantastic opportunity to
broaden our work with vulnerable older people. Every £1 donated by the public will be match-funded, providing a great number of older people including those living with dementia the opportunity to benefit from creative activities.
"
Dawn Redhead, Operations Manager of The Lawnmowers, said: "Lawnmowers are absolutely delighted to have been successful with Catalyst Evolve. This award will allow us to continue our important partnerships with Gem Arts and Equal Arts. We have the opportunity to further develop the Company and diversify our income streams while sharing important learning between our partners. These awards are very important to SME charities such as ours if we are to continue successfully in such an evolving economic climate. Wonderful news!"
To find out how you can support GemArts work visit the Support Us section of our website.
Images: (Top) GemArts Masala Festival school workshops credit Anna Miller and (Bottom) Equal Arts
* Catalyst Evolve allows the organisations to invest up to 30% of the award in organisational development and then claim the remaining 70% once fundraising targets are achieved.
GemArts is an Arts Award Centre and can support schools in Artsmark.
GemArts needs your support to help us deliver high quality arts projects to people of all ages and backgrounds.
Donate now