The Great North Passion (station 3)
From the seafront of South Shields, the BBC, in partnership with The Cultural Spring, undertook an ambitious re-telling of the Passion story on Good Friday 2014 (18 April 2014). This contemporary retelling of the Easter story, brought together performers and communities from across the North East.

As part of The Great North Passion, GemArts commissioned world renowned artist, Mohammed 'Aerosol' Ali to create a new artwork, while working alongisde the local community. In the lead up to Good Friday, Aerosol Ali worked with St Cuthberts' congregation and local community, to create artwork both outside, and inside, a giant shipping container. Working with the artist, the group explored themes of Exhaustion and Being Alone, taken from the third station of the cross.

For more than 10 years Aerosol Ali has been bringing together street-art and Islamic script and patterns, combining meaningful messages that connect people of all faiths in cities across the globe. While working with the commnunity, Aerosol Ali explored the themes of the third station, bringing in local references to the Lindisfarne Gospels and St Cuthbert, while also drawing on his own expertise and influences to make this work relevant to contemporary socierty and give it far reaching impact. The final artwork included spray painted designs inside and out, as well as an engrossing installation featuring powerful sound and lighting, and participant poetry inside the container.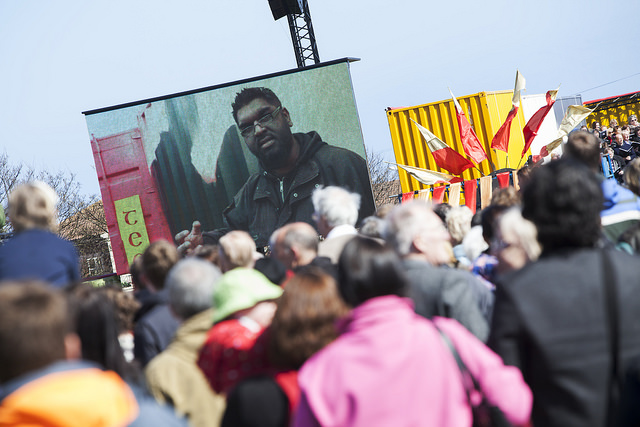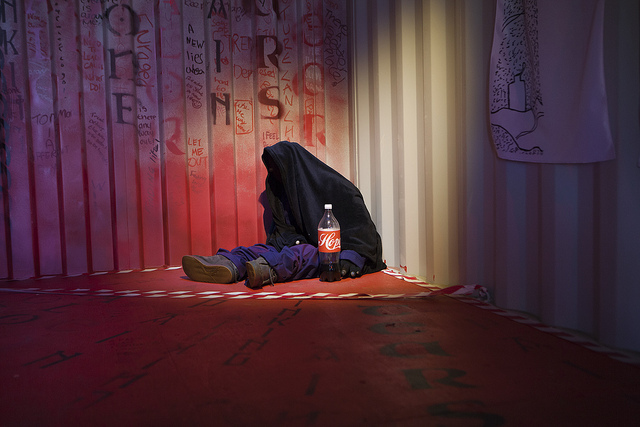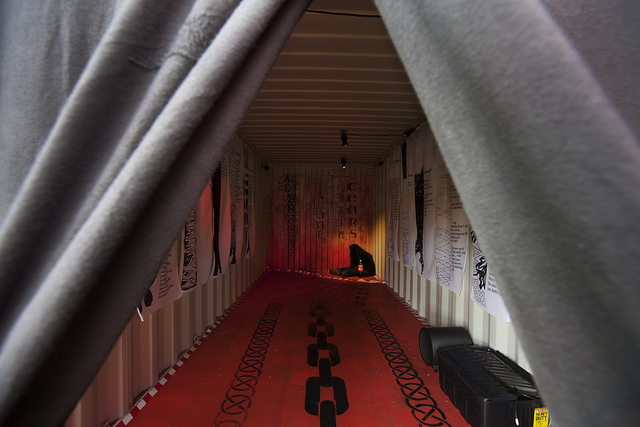 This work was part of a large scale participatory project, during which 12 shipping containers were placed within communities across the North East of England. Each container was allocated to an artist, who worked with the community in which it was locaed, to create a new work inspired by a station of the cross.

GemArts/Aerosol Ali's finished artwork, along with the other 11, joined over 50 more containers to form an iconic installation at Bents Park. The Great North Passion culminated in a free live event, mixing choral and contemporary music, dance, mass performance and art.

Commissioned by BBC Religion and Ethics and produced by BBC In House Productions, supported by BBC North in partnership with The Cultural Spring, the hour-long live event will be broadcast at 12noon on BBC One on Good Friday. The Great North Passion is supported by an Arts Council 'Exceptional Award'.

GemArts is an Arts Award Centre and can support schools in Artsmark.
GemArts needs your support to help us deliver high quality arts projects to people of all ages and backgrounds.
Donate now