Sacred Sounds
Image: Men of the 15th Sikhs performing Kirtan (devotional songs) in a French barn, Le Sart, 24th July 1915. B/W photo H.D. Girdwood, British Library, London. UK/Bridgeman Images BL 3474357

Did you attend GemArts Masala Festvial 2017? If so, please complete our short survey to help us evaluate the festival and ensure we continue to develop and improve the programme year on year. You can also be in with a chance to win two tickets to a future GemArts event, just remember to include your address to enter. Take the survey here www.surveymonkey.co.uk .

Date: Monday 17th July
Venue: Sage Gateshead
Time: 7 pm
Tickets: £10 / £30 Family
Box Office: www.sagegateshead.com or 0191 443 4661
This performance is complemented by a daytime seminar exploring the themes of SACRED SOUNDS, for information on this email info@gemarts.org .

Over one million Indians - both combatants and non-combatants - participated in WWI – often displaying great courage. A number of these were Sikhs. Inspired by an evocative photograph of Sikh soldiers performing Gurbani Kirtan or Shabads (Sikh sacred hymns) in a French barn, this special concert performs possible hymns that the soldiers took with them to camp and battlefield.

The concert explores some of the many narratives of this period – the timeless and transcendent beauty of the Shabads themselves, originally composed by Guru Nanak (1469-1539) the founder of the Sikh faith; the power of the letters, exchanged between Sikh soldiers and their families and the vivid individual stories they tell; the forthright and often anguished voices of the women of the Punjab through fragments of folk ballads - including a mother's lament for a departing son; the brusque recruitment songs that the British commissioned as well as new spoken word elements. Sacred Sounds is further brought to life by award-winning writer, artist and film-maker Imtiaz Dharker's vivid poetry and images, enhanced by Jack Lockhart's animation. A cinematic backdrop of images promises to make this a thought provoking and memorable experience.

Featuring: Kirpal Singh Panesar, Keertan Kaur Rehal, Christella Litras, Ravneet Sehra, Prabhjot Singh Gill, Joe Williams, Vijay Venkat and Robert Green. Poetry and images by Imtiaz Dharker, animated by Jack Lockhart.

Presented by GemArts, Alchemy and SAA uk in association with The Network of Sikh Organisations.
Presented with Sage Gateshead.

Sacred Sounds is funded by the Arts Council Strategic Touring Programme.

Sacred Sounds: Sikh Music Traditions and the First World War is presented by Alchemy, SAA-uk, and the Network of Sikh Organisations, UK in partnership with Birmingham Town Hall; Cast, Doncaster; GemArts, Gateshead; Guru Nanak Nishkam Sewak Jatha, Leeds; Gurdwara Singh Sabha, Bradford; Gurdwara Singh Sabha, Newcastle; Ilkley Literature Festival; Nishkam Civic Association, Birmingham; Royal Armouries, Leeds; Sage Gateshead.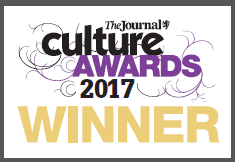 GemArts Masala Festival 2016 was named winner of the Arts Council Award at the Journal Culture Awards 2017.

GemArts is part of registered charity GVEMSG, generous donations help ensure Masala Festival events are acceesible to all, and offer something everyone can enjoy. If you can, please make a donation and help us offer opportunities for people of all backgrounds to come together to experience high quality diverse arts, and the benefits of participating. You can make a gift to Masala Festival using the secure donation here, or contact sinead@gemarts.org for alternative ways of giving. Thanks to Arts Council England Catalyst Evolve funding each £1 we raise through donations can be doubled!
Date
Monday 17th July 2017
Time
7 pm
Cost
£10
Venue
Sage Two
Address
Sage Gateshead, St Marys Square, Gateshead Quays, Gateshead NE8 2JR

Booking Details :




www.sagegateshead.com or 0191 443 4661
GemArts is an Arts Award Centre and can support schools in Artsmark.
GemArts needs your support to help us deliver high quality arts projects to people of all ages and backgrounds.
Donate now