GemArts Masala Festival: Kathputli Puppet Making with Sofia
Kathputli puppets are string puppets, native to Rajasthan, India, and is the most popular form of Indian puppetry.
Have a go and create your own puppet with artist Sofia. Download the Puppet template, Puppet instructions and FREE Puppet Colouring Sheet and watch the step by step video below.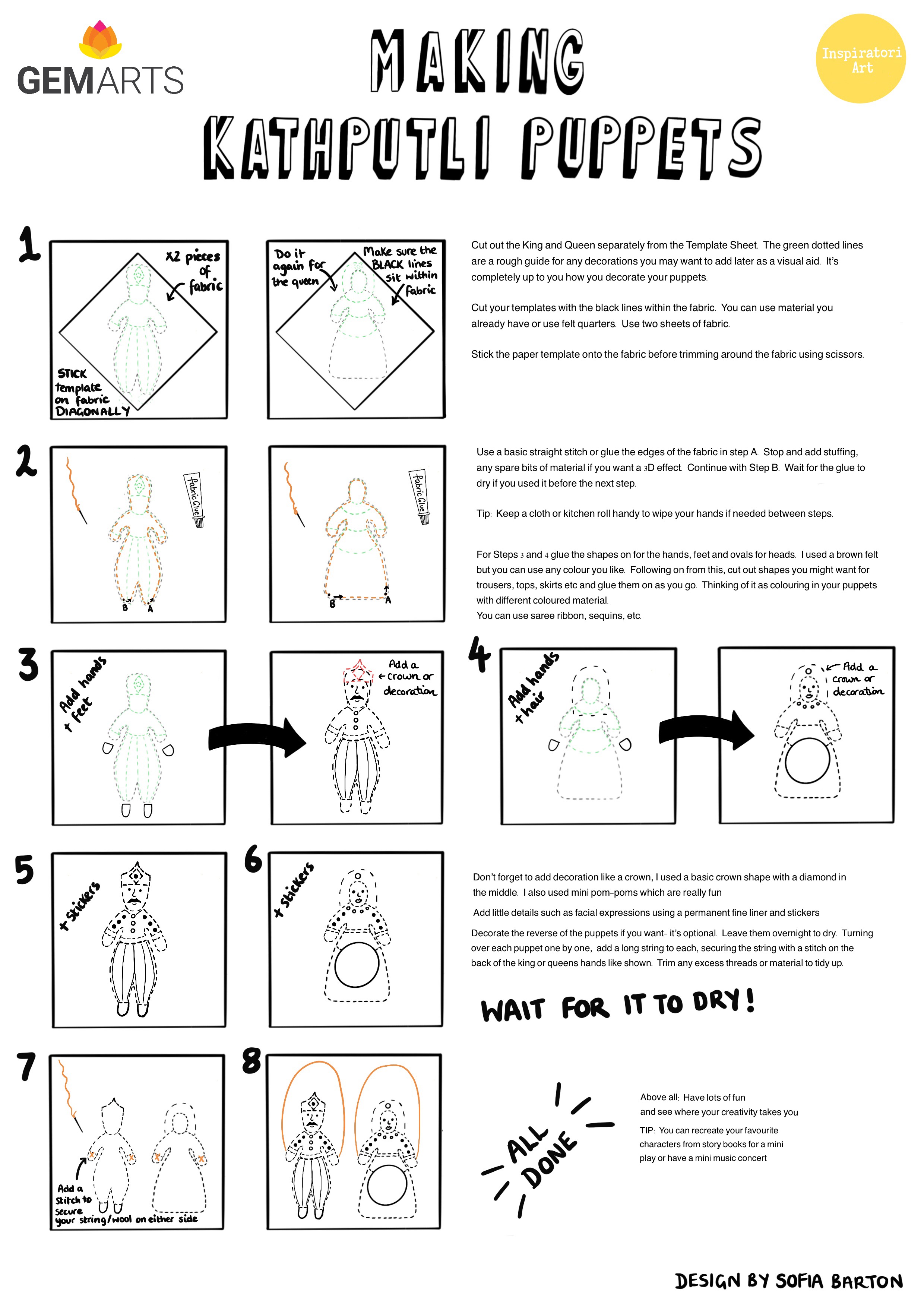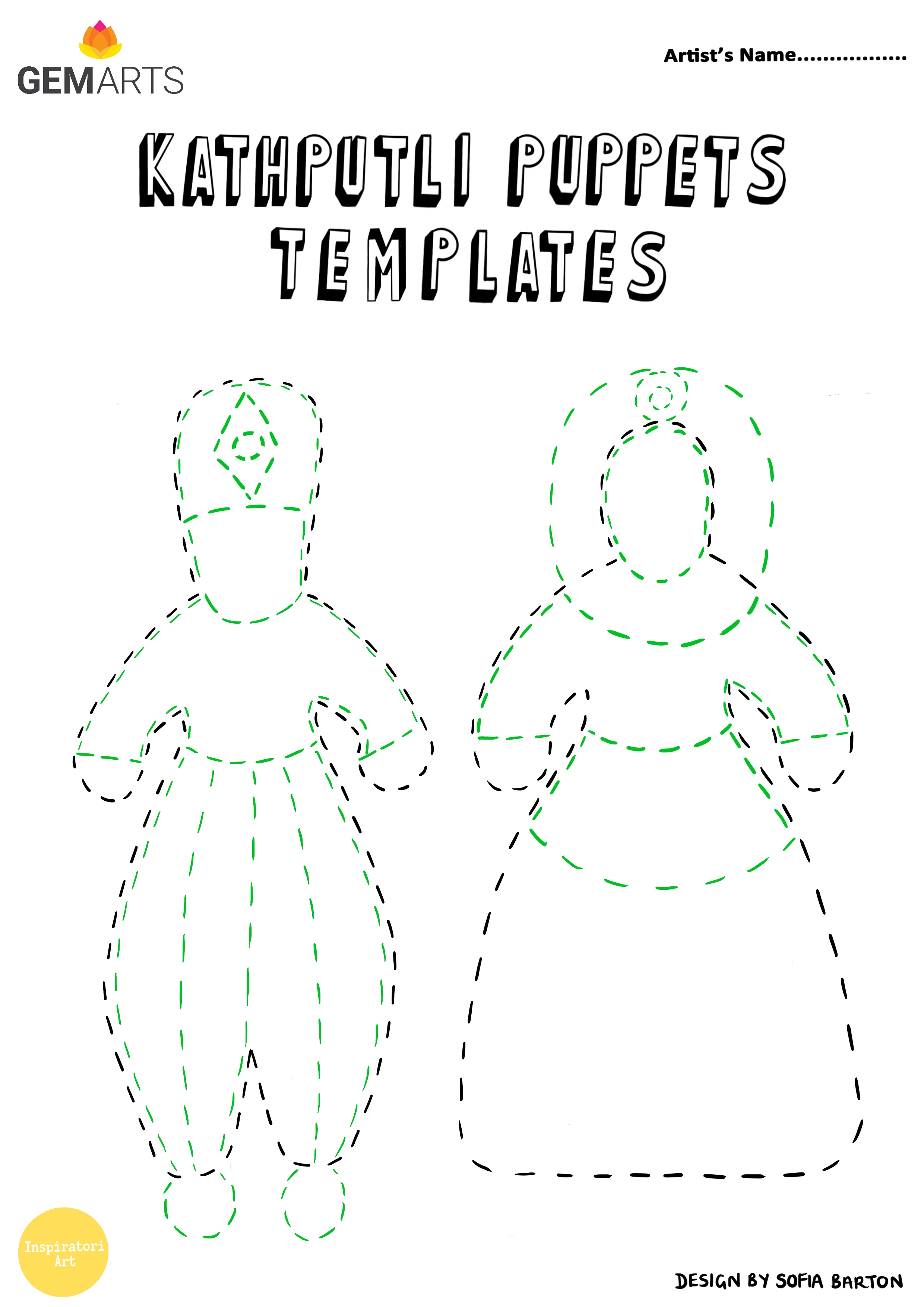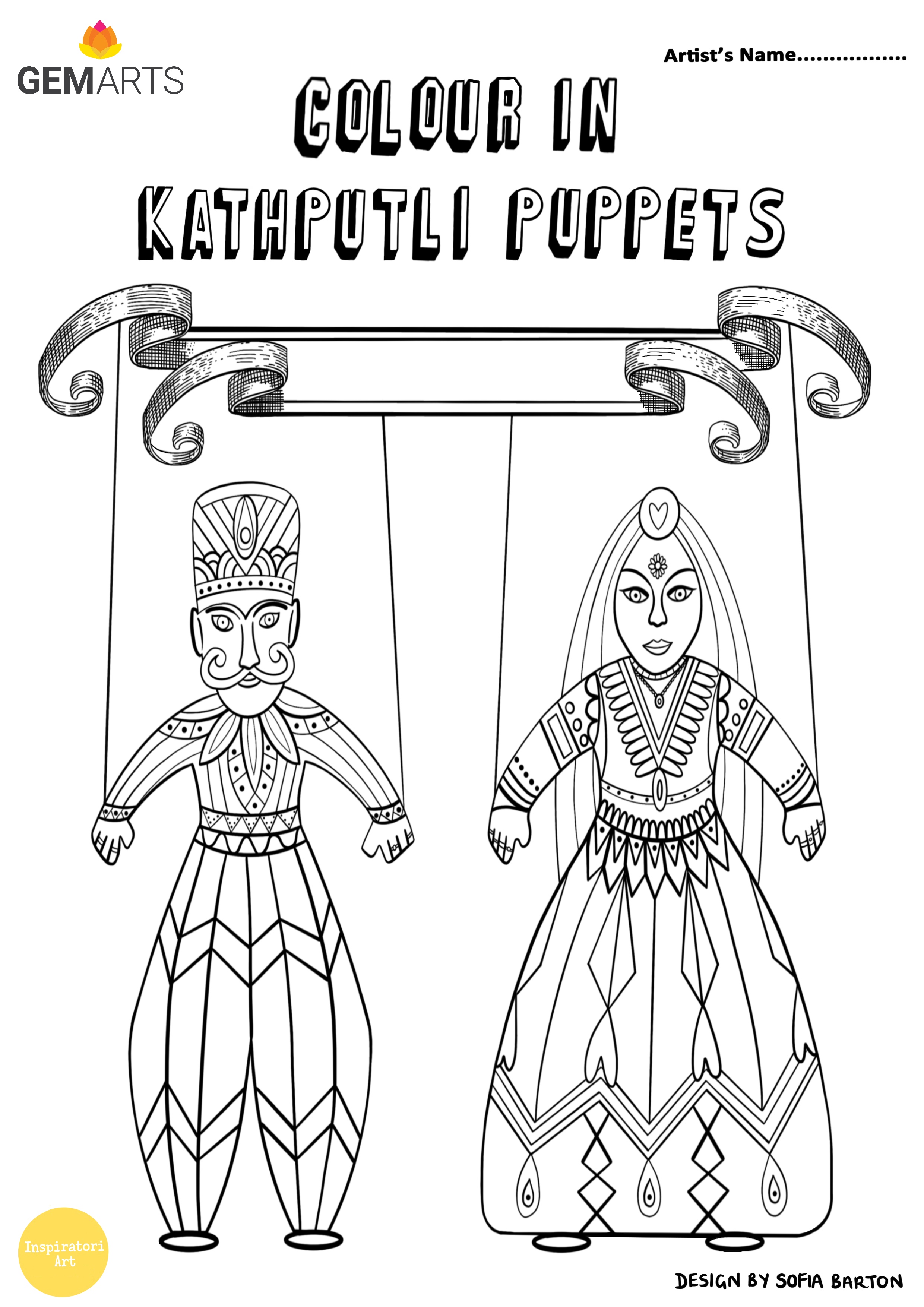 Taking care of your mind and body is really important while staying at home because of coronavirus (COVID-19). GemArts artists are working to create a variety of arts for you to try at home by yourself, or with your family and friends during this time.

This is part of GemArts Cutural Threads programme, that enables people to try fun arts activities to improve health and wellbeing. To find out more about GemArts Cultural Threads Programme visit this page.
| | |
| --- | --- |
| Date | Saturday 24th July 2021 |
GemArts is an Arts Award Centre and can support schools in Artsmark.
GemArts needs your support to help us deliver high quality arts projects to people of all ages and backgrounds.
Donate now